I am SO excited to be sharing not one but TWO new releases with you today! Two new series that I am writing that I hope you will enjoy!! Take a sneak peek below and make sure to enter the giveaway!!
♥ BUY THE BOOK ♥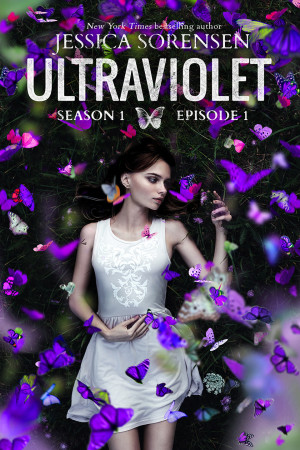 Hidden in the Red Hill Mountains is the quiet town of Hollows Grove.


In that town, there is a field where a secret is buried deep beneath the ground.


And in that field is where Mila was found abandoned with no memory of her past and haunted by visions of the future.

Nine years later, Mila's life is almost as normal as any other eighteen-year-old. That is until she starts foreseeing the murder of Nyjah Bradley, a guy she's never met before, but whose face is branded into her mind.

Constantly plagued by the vision, Mila decides to track Nyjah down and warn him of his impending death. But when the search leads her back to Hollows Grove, she learns there's more to the sleepy town than meets the eye.


Goosebumps dot my arms as I become highly aware that there's not a single drop of noise within earshot. Not even our shoes hitting the dirt make a sound. I want to ask Novela if she notices it, but I don't want to risk upsetting her more than she is. I try to keep it to myself but then I hear the soft pitter-patter of light footsteps rushing up behind us. Do you hear us? Do you hear us? Welcome back. Welcome back. We've been waiting for you, Mila. Our gazes lock and without looking back, Novela and I take off in a mad sprint down the road "Oh my God, we're going to die," she pants as she struggles desperately to keep up with me. "We're not going to die." I gasp for air as I push my legs harder than I ever have before. I don't know what's behind us. If it's following us. What it wants. But as we near the edge of town, I dare look back over my shoulder and instantly wish I wouldn't have. Because standing in the darkness of the road, watching us from a distance, is a lofty figure.
♥ BUY THE BOOK ♥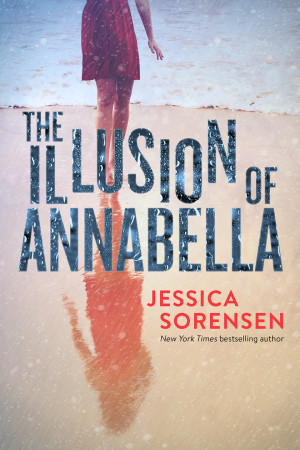 Annabella Baker has always lived a normal life with a loving family. She had dreams of going to college and becoming a dancer. But the summer before her senior year, the life she knew is ripped away from her, and she's left wondering if it ever really existed in the first place.
Six months later, Annabella is living an entirely different life. The loving family she had no longer exists, and the girl who dreamed of being a dancer can barely walk. She spends most of her time getting into trouble and living in denial over what happened. One night she takes things one step too far and is left dealing with the consequences.
Put under house arrest, Annabella can no longer run away from her problems. With the help of her cute, sweet neighbor, Luca Benton, she rediscovers the girl she used to be, and finally learns the truth about what really happened that horrible day that changed her life forever.


I swallow hard, pressing my hands to the garage as my legs turn into noodles. "It seems crazy, wanting to help someone when you don't even know them . . . Your life would be easier if you didn't." "My life's never been easy, but do you know what's really easy?" he asks, and I shake my head. With a hint of a smile on his face, he reaches out, and I think he's going to grab me, but instead he taps the box of sparklers I'm holding. "Lighting sparklers." I frown warily at the box. "That's actually harder than it seems." Suddenly the wind gusts dead leaves across grass, and the cloudy sky grumbles, warning us of an impending storm. Clasping the lighter in one hand, I open the box and wiggle two sparklers out. Can I do this? I give one to Luca then fumble to light the lighter. Am I really going to do this? Blame it on my nerves, but I can't get the damn thing to work. Maybe I shouldn't do this? Finally, Luca pries my fingers off it, flicks the top, and creates a steady flame. He lights his first then sticks it out in front of him as silvery sparks shoot out like a magic wand. "Put yours up to mine," he instructs, stuffing the lighter into his back pocket. With a deep breath, I kiss the tip of his sparkler with mine. Oh, my God, I'm really doing this. They hiss as the flames aglow. I move the sparkler in a circle in front of me. "Wow." I forgot how magical a simple firework could be, and for a moment, I see the world through my old eyes, lit up like fireflies that I swear I could catch if I just stuck out my hand. For the next few minutes, Luca and I play around in the driveway, going through sparkler after sparkler, giggling like a couple of kids as we clumsily skip around. When it comes down to the last one, he lights it up and hands it to me. As the sparkler reaches the halfway point, Luca moves up behind me and circles his arms around my waist, covering my hand with his so we're both holding onto it. His breath tickles my ear as he laughs and traces letters in the air. My hand moves with his, but I can barely focus on what he's writing. I'm too distracted by his chest pressed against my back, his warm fingers covering mine, how very alive I feel in that moment, and how terrified I am. "Luca, I think . . ." I trail off as he stretches our arms out to the side and fixes his finger under my chin. Turning my head toward him, his eyes search mine, then slowly, he leans in.